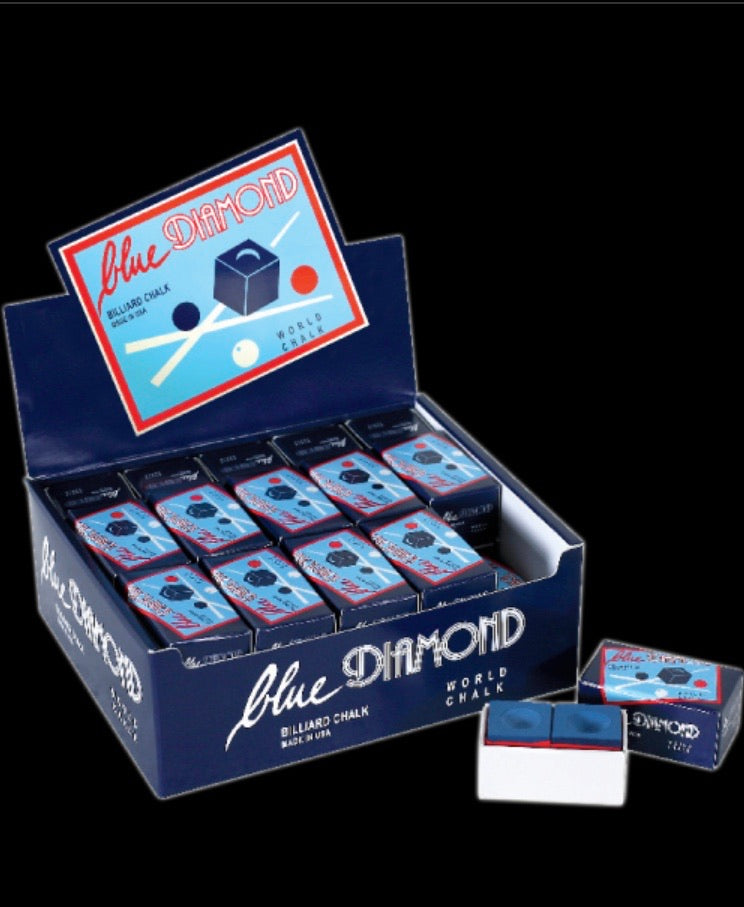 Blue Diamond Chalk
Regular price $11.00 Sale
The Blue Diamond Chalk is the most required billiard chalk worldwide. Developed by Longoni Italy to meet the demand of players for the perfect chalk. Built with a high level of quality to produce a creamy chalk that sticks extremely long on a cue tip, shot after shot. 
Provides better English on every shot and increases your game performance.
Packaged in a 2 piece box.